We're back, and we can't wait to tell you about one of the cutest slot machines that a renowned gaming company, Yggdrasil, released this year. Giganimals Gigablox is a slot game created by Yggdrasil Gaming that combines Gigablox mechanics with a distinctive animal-themed theme. The Gigablox feature is used to make large symbol blocks in the game, which is set in a forest with roaming enormous animals like lions, rhinoceroses, and elephants. The stunning graphics and entertaining features of this intriguing new slot game will win you over.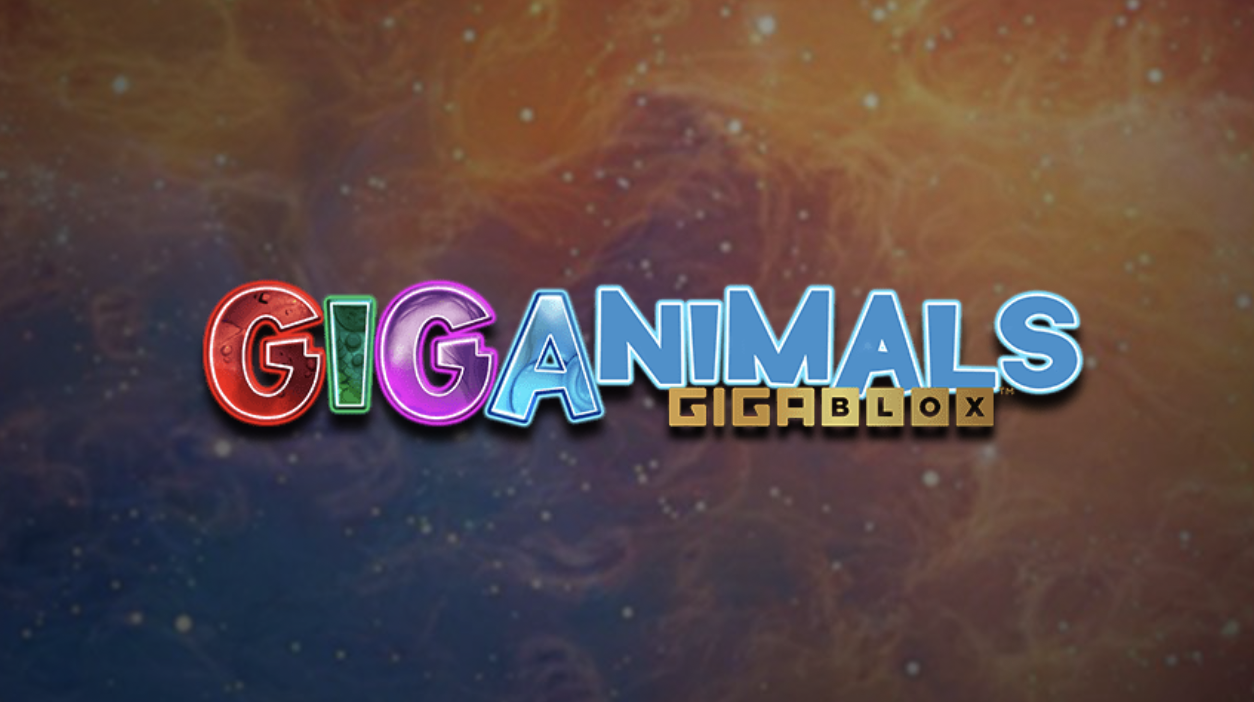 Large symbols that range in size from 2×2 to 4×4 appear on the reels to activate the Gigablox feature. These large symbols can produce more winning combinations and higher payouts when they do. Additionally, the game has wild symbols that can be used in place of other symbols to form winning combinations. When three or more bonus symbols appear on the reels in Giganimals Gigablox, the bonus feature is activated. Players can select one of three free spins modes during the bonus round, each with a unique set of features. In the first mode, wilds appear more frequently, in the second, there is a greater chance that Gigablox symbols will appear, and in the third, both features are present.
A buy bonus feature is included in Giganimals Gigablox in addition to these features. A common feature that can be found in many slot games is the bonus buy feature. The bonus feature of the game can now be accessed directly by players without having to wait for it to be activated naturally during gameplay. Players who want more frequent and immediate access to bonus rounds will find this feature particularly appealing.
Due to its unique and captivating games, Yggdrasil, which was founded in 2013, has become a significant player in the online gaming market. The game selection from Yggdrasil spans a variety of genres, from retro fruit machines to more sophisticated and contemporary titles. The developer's games are renowned for their impressive visuals, fun gameplay, and cutting-edge elements like the special Gigablox mechanics present in titles like Giganimals Gigablox. They have consistently been able to astound gamblers with the top-notch games they offer, and this time they didn't disappoint either. Overall, Yggdrasil is a highly regarded and creative provider of online gaming solutions that keeps expanding the realm of what is practical in the online casino gaming industry.
Overall, Giganimals Gigablox is an exciting slot game that combines Gigablox mechanics with a special animal-themed theme and offers chances for large payouts. It is certain to give players an immersive gaming experience thanks to its stunning graphics and captivating gameplay. Since Giganimals Gigablox is undoubtedly a slot game worth trying, we couldn't help but include it in our list of the best slots of 2023. To get acquainted with the features and payouts, you can play the game's demo mode right away without placing any real money bets.