Wazdan iGaming is a top-tier software provider in the online gaming industry, renowned for delivering innovative, high-quality casino games that meet the needs of players and operators alike. The company was founded in 2010, and since then, it has established itself as a trusted and reliable partner for some of the biggest operators in the world. Make sure you check Wazdan out!

With a strong focus on innovation and cutting-edge technology, Wazdan iGaming offers an extensive portfolio of games that are both engaging and rewarding. From classic slots to video slots, table games to video poker, the company's portfolio boasts a wide variety of titles that cater to every player's taste and preference.
One of the key features that set Wazdan iGaming apart from its competitors is its unique gaming experience. The company has developed its own proprietary technology that allows players to customize their gaming experience, offering a range of innovative features such as Volatility Levels™, Energy Saving Mode, Ultra Lite Mode, and Double Screen Mode.
Volatility Levels™ is an exclusive feature that allows players to adjust the level of volatility in each game, giving them more control over their gaming experience. Energy Saving Mode is another innovative feature that helps to reduce the energy consumption of devices, making Wazdan iGaming's games more eco-friendly. Ultra Lite Mode optimizes the game for low-end devices, while Double Screen Mode offers a unique and engaging way to play casino games.
Another standout feature of Wazdan iGaming's games is their impressive graphics and animations. The company's team of talented designers and developers works tirelessly to create games that are visually stunning and immersive. From richly detailed backgrounds to realistic character animations, the attention to detail in Wazdan iGaming's games is second to none.
Wazdan iGaming also places a strong emphasis on player safety and security. All of the company's games are tested and certified by independent auditing firms to ensure that they are fair and unbiased. The company is licensed and regulated by the Malta Gaming Authority and the UK Gambling Commission, two of the most reputable and respected regulatory bodies in the industry.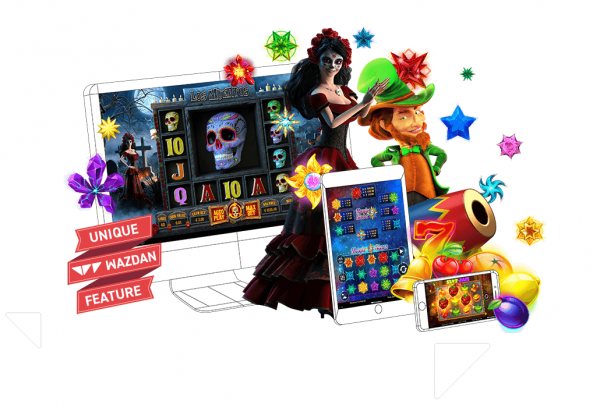 In addition to its impressive portfolio of games, Wazdan iGaming offers a range of tools and services to help operators optimize their gaming platforms. The company's robust back-end system allows operators to manage their games, player accounts, and bonuses with ease. The system also provides real-time data and analytics, enabling operators to make informed decisions and maximize their profits.
In conclusion, Wazdan iGaming is a leading provider of innovative casino games that offer a unique and rewarding gaming experience. With a strong focus on innovation and technology, the company has established itself as a trusted and reliable partner for operators around the world. Whether you're a seasoned player or a newcomer to the world of online gaming, Wazdan iGaming's impressive portfolio of games is sure to provide you with hours of entertainment and excitement.