Wazdan, a leading online casino game provider, has recently launched its most extensive network promotion to date, the Mystery Drop. This exciting promotion features a massive prize pool of €1,000,000, offering players a chance to win life-changing rewards. Let's explore the details of this thrilling campaign.
The Mystery Drop Network Promotion by Wazdan is designed to create an electrifying atmosphere for casino enthusiasts. With a staggering prize pool of €1,000,000, this promotion guarantees an exciting gaming experience and increased winning opportunities for players. Participants will have access to a wide range of Wazdan's most popular casino games, ensuring their favorite titles are included in the promotion and offering a chance to win substantial cash rewards.

Participating in the Mystery Drop promotion is simple. Players only need to select any qualifying Wazdan game and start playing with real money. Throughout the promotional period, random Mystery Drops will be triggered, providing players with instant cash prizes. These Mystery Drops can occur at any moment during gameplay, adding an element of excitement and suspense to the experience.
The €1,000,000 prize pool ensures that there are ample opportunities for players to win significant rewards. The cash prizes are awarded randomly, allowing players of all levels to have a fair chance at securing a portion of the prize pool. This inclusive approach makes the promotion accessible and appealing to both casual players and high-rollers alike.
Wazdan's Mystery Drop promotion is a testament to the company's commitment to delivering top-quality gaming experiences and rewarding its loyal player base. The promotion not only offers the chance to win substantial cash prizes but also highlights Wazdan's innovative game features, captivating themes, and immersive gameplay.
With Wazdan's extensive portfolio of games, players can choose from a wide range of options to participate in the Mystery Drop promotion. From classic fruit slots to thrilling adventure-themed games, there is something for every player's taste and preference. The promotion encourages players to explore different titles within the Wazdan collection, enhancing the overall gaming experience.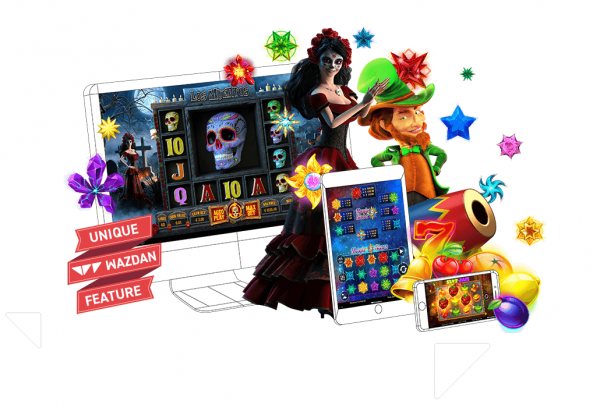 In summary, Wazdan's Mystery Drop network promotion with its remarkable €1,000,000 prize pool is an exceptional opportunity for casino enthusiasts to engage in thrilling gameplay while competing for life-changing rewards. The promotion's random Mystery Drops and diverse game selection ensure excitement and variety throughout the promotional period. Whether you are a casual player or a seasoned high-roller, Wazdan's Mystery Drop promotion offers an unforgettable gaming experience with the potential to win significant cash prizes. Don't miss out on this extraordinary opportunity to participate in Wazdan's biggest-ever promotion.